---
Our XABCD Pattern Indicator Suite for NinjaTrader 8 is compatible with bloodhound to inteigrate into your system. This will include all 13 XABCD patterns including a custom pattern as needed.
Our software has these patterns broken down into a few classifications. 3, 4, 5 and 6 point patterns. These can be customized as needed and ratios changed as required. You also have the ability to add or remove any "wiggle room" with patterns that could be close to the required ratios.
We trigger our patterns with the option to be in real time (tick by tick) or by using a confirmation mode which waits for the pattern to be tested before alerting to it. All the properties that are part of the indicator can be accessed when being used by Bloodhound.
Our Youtube channel has a lot of great videos to help you get started. All the green thumbnails are to do with our XABCD Pattern Suite Indicator. Some videos that will show you the basics that we recommend is the Basic XABCD Concept or watching the alerts coming out live!
---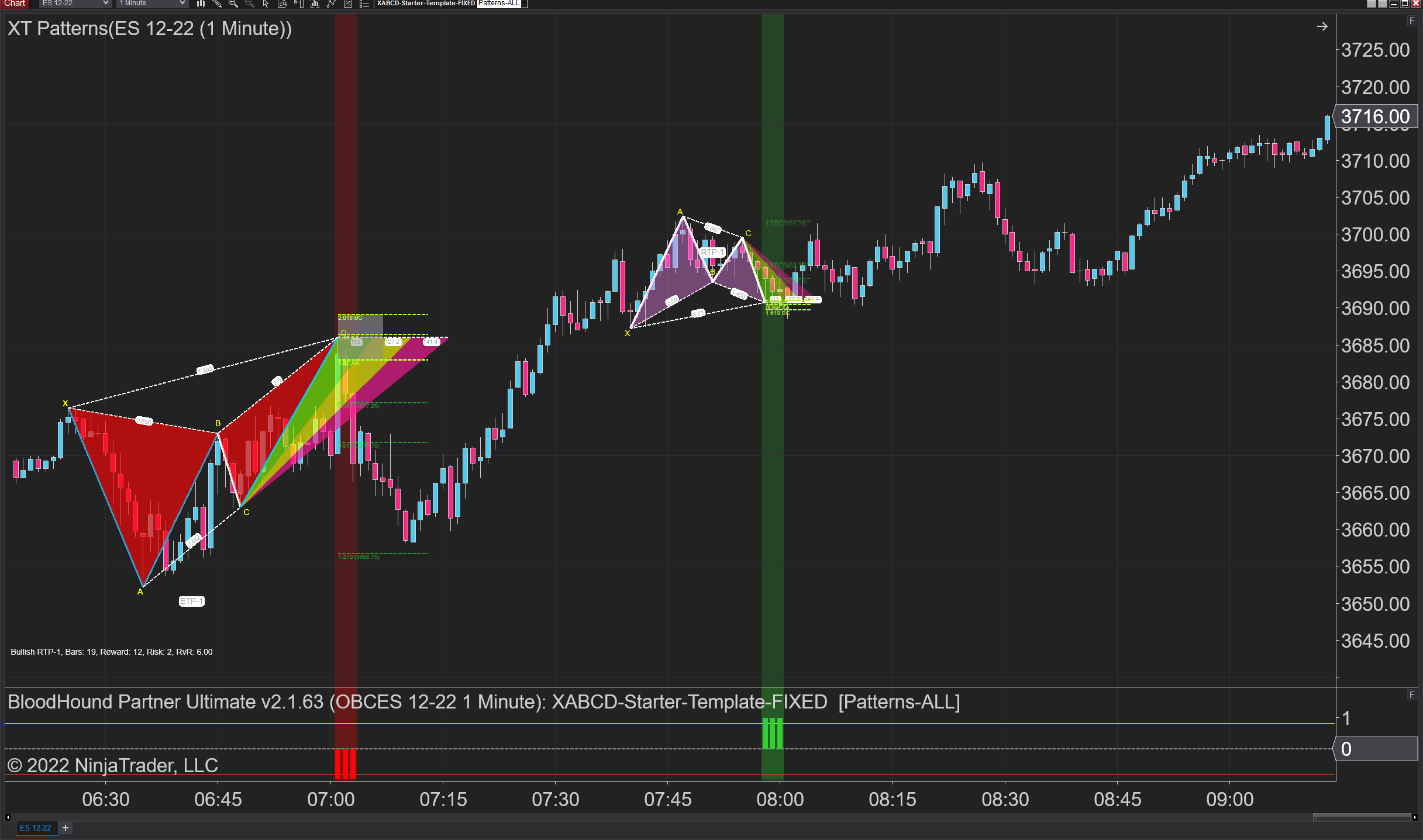 Neither SharkIndicators nor any of its affiliates has endorsed or recommended for use any product, service, or statement offered or presented on this page. SharkIndicators is not responsible for the accuracy and content of the website or service offered by the company herein.