Dynamic Planning
---
Dynamic Planning is a new innovation for the NinjaTrader platform.  This new feature visually displays the orders on the chart before actually executing the trade.  The trader moves the orders to their exact support resistance locations on the chart, and then executes the order live.  This is called pre-planning, and it is another inovative first from SharkIndicators.  Before BlackBird there was no way to visually pre-plan a trade.  The trade had to be executed live and then the profit and stop-loss orders could be adjusted.  Now with Dynamic Planning that risk is no longer necessary.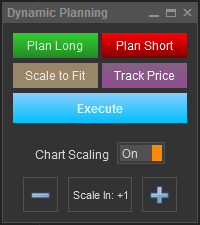 Buttons
Training Videos
---
An overview of Dynamic Planning.
---
This video discusses the improvements to the Dynamic Planning in the 6-20-2017 update.